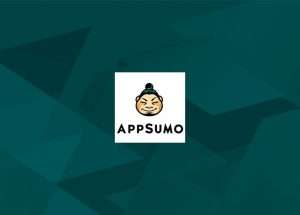 Digital market Places has been the go-to marketplace for digital goods and services. As a creator, you can sell your digital products through this specific place on the web together with other creators themselves. Entrepreneurs, however, can visit the website to purchase services that could potentially help them with their online businesses.
This is like a junction on the web where digital creators and entrepreneurs meet to exchange services.
Launch in 2010, Appsumo is a number one daily deal site that is explicitly specialized in digital goods and services. They partner up with other product sellers and service providers willing to offer their products at reasonably discounted rates. Appsumo offers product sellers a multitude of opportunities to increase their customer volume. They are responsible for distributing their product information across vast online customers to create many sales quickly.
What makes Appsumo enticing to partner with is its robust customer base, which makes many sales possible quickly.
Large online subscribers
This website boasts many subscribers that can be your potential customers if you are a product seller.
Well known deal site
Appsumo gained a reputation for being the number one deal site for entrepreneurs. With this title in hand, you can't go wrong if you want to partner with them.
High Discount rates
Appsumo offers a plethora of highly discounted digital goods and services.
Pros and Cons of Appsumo
Pros
Appsumo has vast online subscribers that could become your potential buyers in the long run.
Appsumo is a reputable daily deal site that gains a lot of recommendations from entrepreneurs and buyers.
Appsumo offers highly discounted products and services that could help you with your own online business or work.
Cons
Product sellers should be willing to offer their products at highly discounted rates in exchange for quick and vast sales.
What makes Appsumo better than its competitors
First of all, Appsumo has the reputation of being the number one daily deal site across vast sites that offer the same service. Appsumo is a well-known daily deal site on the web because of its quality service for both product sellers and buyers. They also have many subscribers to offer for their product sellers and high discounts for their large consumers.
Appsumo helps businesses sell and promote their digital products and services using the popularity of the site to gain vast numbers of sales while offering buyers the products at discounted rates.
Conclusion
Suppose you are a digital service creator and want your product to gain popularity and sales simultaneously and willing to offer your product at a discounted price. In that case, Appsumo is the best deal site for you. Your product can quickly gain a large number of sales because of Appsumo's vast volume of subscribers that could potentially be your regular customers in the long run.
If you are an entrepreneur, you can browse through different offers available on Appsumo to find great potential deals and services at highly discounted rates that can save you a lot of money and help you grow your own business. Appsumo offers you quality service that will suit your needs!